OUR PASSIONS AND HOW THEY CAN MEET A NEED.
Hjardeir Dunn was brought up with the value of giving back; she does this for the design community through her volunteer work for The Salvation Army and Child Protective Services.
Hjardeir believes that blessings are meant to be shared. To support causes dear to her heart, a portion of all client proceeds are donated to support non-profit organizations.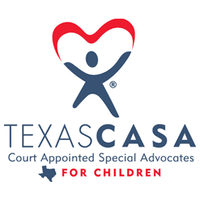 CASA
is a non-profit organization that is an advocate for abused and neglected children. A portion of the profits from Hjardeir Dunn Design goes to supporting our local CASA chapter.
THE AFRICA OASIS PROJECT
is a faith-based ministry that responds to the critical problem of inadequate and unsafe water in the lives of people throughout Africa.
AFRICA'S CHILDREN
is a faith-based child care ministry that provides spiritual, educational, nutritional, clothing, medical care and combats human trafficking to Africa's Children.